Discover more from Chuck Palahniuk's Plot Spoiler
Exclusive fiction too out-there for prime time, by the author of Fight Club. Writing lessons. Lurid back story.
Over 24,000 subscribers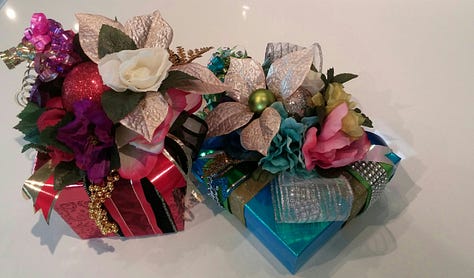 Here's the word from Amy Sacks, founder of the Pixie Project animal rescue:
"We are still taking in lots of emergency owner-surrender dogs… But yes… We are no longer able to take appointments for spay and neuter with dogs and it BREAKS OUR HEARTS because Oregon Humane has not done a low-cost dog spay and neuter in years, Dove Lewis has never done any, and we are now the sole performer of low cost and free spay and neuter as well as veterinary care in Oregon and Washington.

"I cannot begin to express the state of emergency. I am battling the commissioners because our local animal control has stopped helping any stray cats, emergency owner surrenders, victims of domestic violence, houses nurse, family illness, and death. I don't mean to start your day with morbid facts… But I do feel I want to express especially to my nearest and dearest that Pixie Project community animal rescue work is unrecognizable from that of before the pandemic.

"We have literally taken over the jobs of county run agencies with $12 million budgets like Multnomah County as well as the spay and neuter services of places like Oregon Humane with two state-of-the-art hospitals. I'm not sure if I told you but we are opening a second location. A space in the Pearl, so that we can move all of our kitties there. We are absolutely exploding with having to take over stray control and redemption, but luckily people still want to adopt all of our kitties…  Even the wonderful seniors ❤️❤️❤️❤️"
So it's crunch time for animal rescue. Post-lockdown pet owners who "want to travel more" are surrendering their animals to nonprofits like Pixie.
As usual I've spent the rainiest days of the past year making and wrapping bookmarks. Each measures between two feet and four feet long, and includes semiprecious stones I've collected on book tours, plus bits of antique jewelry that belonged to my mother. This hobby has long been my ritual for remembering both my parents.
In the coming days, the Pixie Project will host a sale of the packages. Each comes wrapped, with a letter from me to explain the stones it includes. The minimum donation to receive a package is $100 US, but I encourage you to donate more. This year I've only got eighty packages available.
To get earliest notification of the sale, please subscribe to the Pixie Project newsletter by clicking here. Last year the one hundred packages sold out within a couple hours, so be ready.
Because the packages are wrapped they can't be mailed outside the United States. Because each takes me several days to complete, if one is lost or stolen I might not be able to replace it.
If you donated and then received a package last year, I invite you to post a comment below. I hope you were happy with the gift. Whatever the case, all the effort goes toward a very good cause.